Core Gives Back
At Core, we are intentional with our philanthropic service. Our team has committed to quarterly Give Back events to help build our community through service and bring purpose to ourselves and others. We challenge your team to do the same!
One good deed at a time can change the world. No effort is too small.
FIRST QUARTER
Amy Clark, Core's Operations Manager, was up first for the year. She asked our team to cook a meal for residents of the Welcome House of Northern Kentucky. With plenty of preparation by Amy and all hands on deck for the execution stage, we found a new meaning in "soul food" and were successful in the completion of Core's first Give Back event.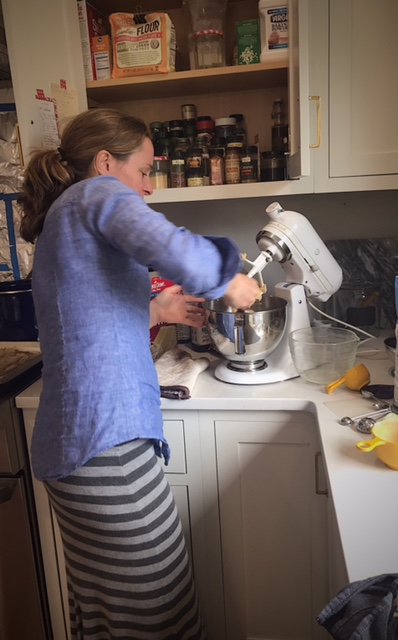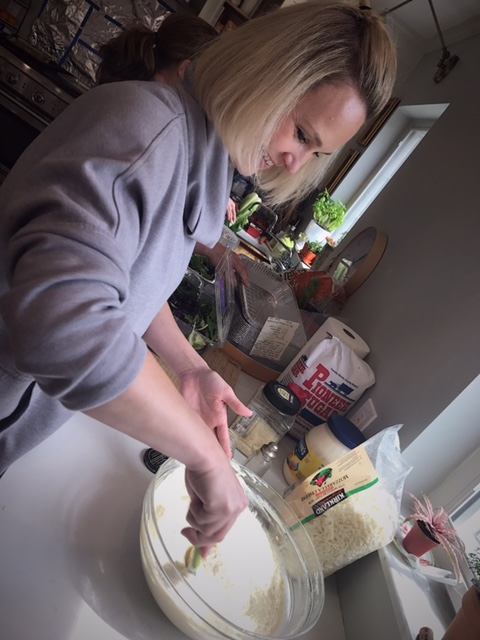 The profoundness of parenthood and the feeling that comes with caring for others led me to choose Welcome House Northern KY as a Core Give Back recipient. After seeing firsthand the thoughtful work and care-giving that's underway at Welcome House, it was clear that our efforts would be appreciated. So the four of us came together and spent an afternoon preparing dinner and baking cookies for Welcome House residents: thirty mothers and children. It is my hope that we created a bright spot for many by providing a nourishing break for these struggling single-parent families. -Amy Clark
SECOND QUARTER
Jamie Holtzapfel, a Principal Consultant for Core, chose to serve the New Hope Center by hosting an event where diapers, wipes and other newborn essentials were collected. Guests were offered a spread of snacks and beverages and learned about services provided by the New Hope Center. With the addition of giant Jenga and the sounds of music wafting from our office, the turnout for "Diapers and Drinks" made our second Give Back event a success.
Being a mom of three, I have learned it takes a village to raise a child. I have been blessed with many generous people in my own village who have offered me everything from hand-me-down clothes to words of advice. I selected the New Hope Center because it serves as the village for families who need it the most. Children and parents thrive as a result of this organization's support. -Jamie Holtzapfel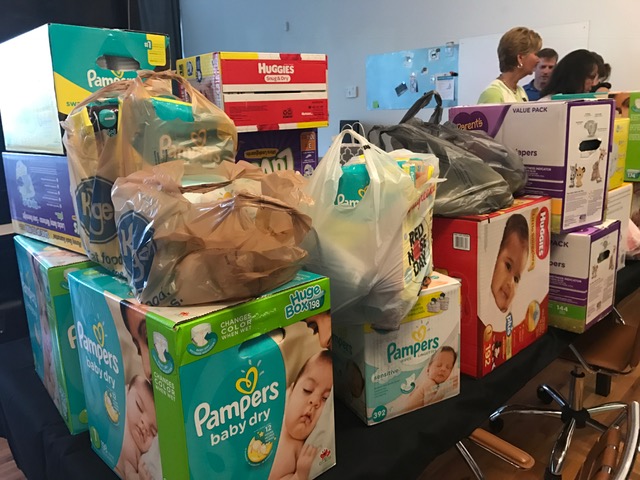 THIRD QUARTER
Cycle for a Cause!
Core's Founder and Principal Consultant Maggie Frye's chosen Give Back event was held at CycleBar Hyde Park. Core's friends, partners and clients joined us for fifty minutes of heart-pumping cycling. All proceeds benefited Aviatra Accelerators, a non-profit organization that enables women entrepreneurs to start and sustain businesses by giving them the resources they need to be successful.
Aviatra Accelerators (formerly Bad Girl Ventures, Inc.) is a 501(c)(3) nonprofit organization founded in 2010. The statewide organization enables women to start and sustain businesses by giving them the resources they need to be successful. Through their expertise in business basics, guidance from mentors and coaches, and access to capital, Aviatra Accelerators continuously encourages members to move forward, who are embraced when they return, helping to refuel and reignite their passions.
I'm always looking for win-win opportunities. To me, giving to others while also pouring into yourself is an epic win-win. With the CycleBar fundraiser, we were able to do just that. We got in a great workout and also helped raise funds to support the valuable programming Aviatra Accelerators offers its female entrepreneurs. As a female entrepreneur myself and a Market Adviser for Aviatra, this non-profit is clearly near and dear to me. It was an empowering Give Back event! -Maggie Frye