Building Utility Leaders of the Future
Core Growth is an industry-specific leadership program designed for emerging wastewater utility leaders whose span of influence and impact is growing in a meaningful way. In the 6-month program, participants will grow as leaders, identify leadership styles, learn from other leaders, solve real industry challenges and collaborate with others in the same region.
Grow leaders of the future.
Using Wiley's Work of Leaders model as a framework for the curriculum, and a variety of interactions, participants grow as leaders by exploring four modules (self, vision, alignment and execution) used to help move ideas to actions and get results.
Identify leadership styles.
Using the Everything DiSC and Gallup's Strengths Finder assessments, participants gain a strong sense of self by learning about individual leadership styles and strengths. Assessment results help participants discover the value in individual differences while also teaching tactics for working with other styles and skillsets.
Learn from other leaders.
Participants receive leadership advice at each workshop from executive leaders at the hosting utility. In addition, participants select a mentor from their own utility to meet with monthly. Mentors offer leadership guidance and assist with participants' individual development plans.
Solve wastewater utility issues.
Participants will build upon the four modules taught in the class by completing an industryspecific capstone project. The project is based on exploring real challenges that leaders are facing in the wastewater utility industry. Participants will use their collective expertise to develop applicable solutions to a selected challenge and present at graduation.
Collaborate with industry peers.
Core Growth classes are formed with wastewater utility participants located within the same EPA-defined region. The strategic makeup of the class allows participants to share knowledge of the region, exchange ideas and ignite ongoing collaborative relationships.
"I believe utilities can shape the course of environmental protection into the next century by working together. Core Growth offers utilities a unique learning opportunity while also inspiring collaboration that betters the industry."

-Adam Krantz, Chief Executive Officer of NACWA
This program has been an amazing experience. The instructors are very knowledgeable and professional along with the class participants. Analyzing and studying my internal strengths and leadership styles has given me greater confidence in myself and my abilities. This program has helped me focus on how to be a better leader. Thank you CORE! 

– Matt Schmidt, Operations Trainer with NEW Water – Green Bay Metropolitan Sewerage District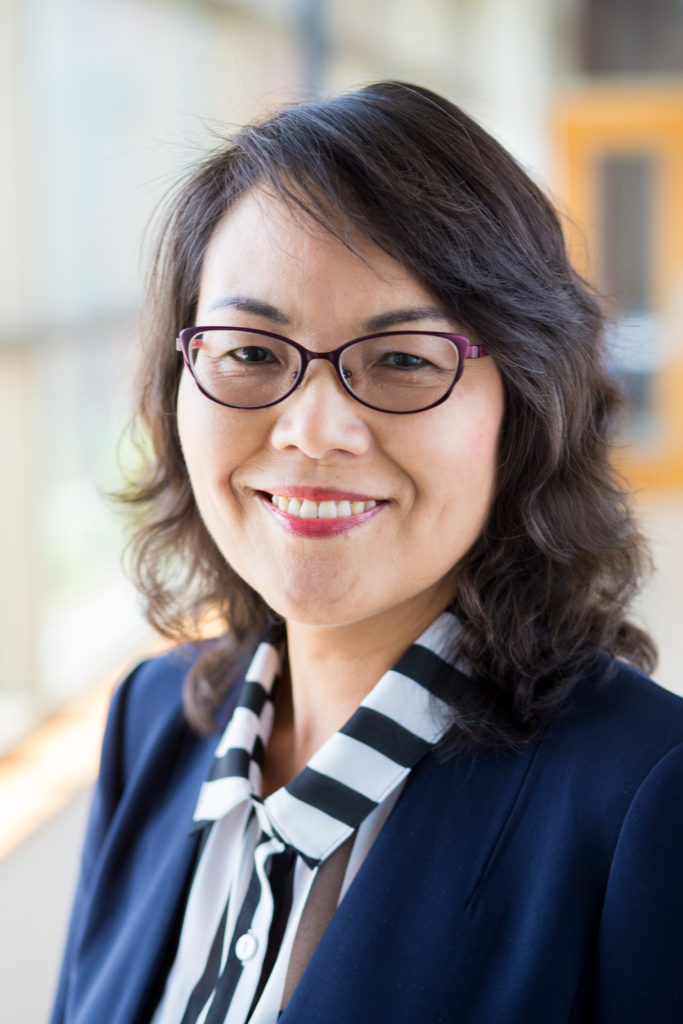 An awesome program. It has sharpened my knowledge and skills for crafting a vision, building alignment and championing execution – essential to effectively lead.

– Dr. Junli Bai, Principal Civil Engineer with Metropolitan Water Reclamation District of Greater Chicago
I have found the Utility Leaders of the Future program to be very helpful for understanding and applying the non-technical skills that are needed to be an effective communicator and leader. The topics discussed have been relevant to my work and have provided me with skills I have already begun implementing. The instructors have a strong understanding of the presentation material as well as experience in the wastewater industry. I would strongly recommend the program to future utility leaders. 

 – Greg Hottinger, Asset Management Program Director with Milwaukee Metropolitan Sewerage District
To view highlights from the 2017 Core Growth class, click here.
To learn more about the 2018 Core Growth Utility Leadership Program, click here for the flyer and here for FAQ's.