Category: Onboarding
At Camargo Pharmaceutical Services, Erica Forrest and Stacy Schnieber have carefully cultivated a workplace culture in which a positive employee experience drives subsequent HR goals. In this edition of Core Shines a Light, we're sharing a rundown of Camargo's best practices.
Nurturing relationships with new hires: "We're here and we care"
Camargo implements a 90-day onboarding strategy to engage new employees as they transition into the company. They've designed this strategy with a keen focus on the following attributes:
Relationship-building, identifying sources of motivation and expressing appreciation
Optimizing their HRIS system to streamline the employee experience and avoid disjointed and confusing paperwork
Creating checkpoints at two-week, sixty day and ninety day intervals to gauge progress, address concerns and give feedback
The first two weeks at Camargo begin with honing in on customizing the employee experience with 'get to know' meetings/coffee breaks and networking opportunities with members from Senior Leadership (lunches and informal chat sessions.)
At sixty days, goals are set for the following quarter, to-date challenges are discussed and competency assessments are employed in order to identify ways to leverage employee strengths and areas of opportunity. Camargo has found that this gives direction and builds personalized strategies for achieving objectives.
At ninety days new employees benefit from an extended meeting with their manager, complete an employee onboarding experience survey with suggestions strongly encouraged.
Camargo knows that the path to success doesn't end with recruitment and onboarding. Their continued efforts to fuel an engaged and productive workforce is evident in their strategies for nurturing ongoing relationships, such as:
Fostering positivity and productivity by understanding the importance of employee satisfaction through:
Wellness initiatives: fresh fruit provided, lunch & learns, flu shot clinic, mini-massages
Employee celebration for birthdays and achievements
Opportunities for ongoing feedback on a quarterly basis
Ongoing professional training and development
Finally, Camargo follows the onboarding process with a continual commitment to engage employees via:
Weekly all-employee, company-provided lunches
Philanthropic events (community 5K, Adopt-A-Family)
Regular team-building events and activities at local venues (the Camargo team strives to support small businesses in their local community. They support Pipkins for weekly fruit, holiday gifts from Benchmark and facilitate team building at Houdini's Escape Room in Montgomery
We hope you've been inspired with the openness and commitment to team from our friends at Camargo! Their ongoing efforts to exercise effective HR practices while reflecting company values illustrate that their team really does walk the talk by recognizing that "your people are your core."
Keep up the great work, Camargo!
Core Shines a Light is a periodic spotlight on Human Resources best practices in the Greater Cincinnati area. Interested in sharing your workplace's best practices? We'd love to hear from you! Contact Amy Clark at amy.clark@contact-core.com.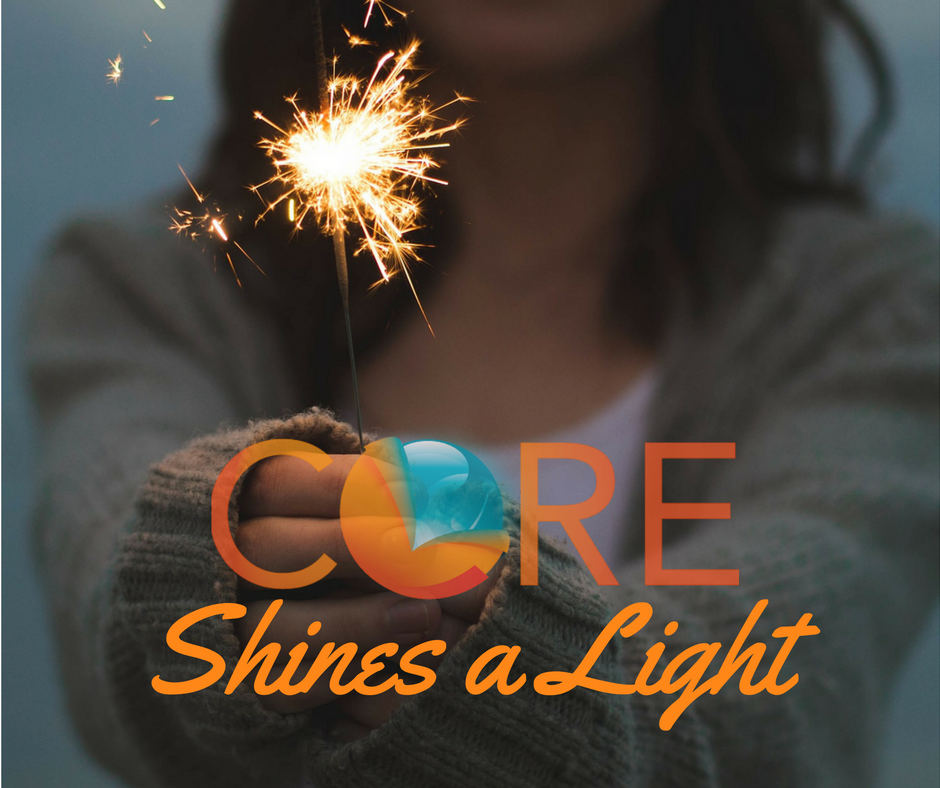 First Impressions Count! Employee engagement starts BEFORE day one.
We recently dropped in on the folks at Donna Salyers' Fabulous-Furs to learn more about what they're doing to support employee onboarding. New employee Kate Caldwell sat down with us to share what Donna Salyers' is doing right.
Soon after accepting the position as Director of Operations-Wholesale, Kate received a welcome package, which included:
A personal letter
Her daily agenda for Week 1 on the job (including lunch plans!)
Detailed standard operating procedures
The company's history
Luxe product fabric swatch samples
"When I came in the very first day, I had an idea of both what I'd be doing and expectations, and where I was going to fit into the Donna Salyers' organization. There was a shared expression of excitement at my choice to join the organization. The investment in onboarding made a difference; I felt engaged before day one."
What's the best way to develop loyalty, excitement and organizational knowledge for new employees? Extending a warm welcome and investing in effective onboarding practices serve to ease the transition. At-ease, well-prepared, appreciated employees are positioned to do their best work for the company. Remember, your people are your core!
Thanks for sharing and keep up the great work, Donna Salyers' Fabulous-Furs!
Below: Kate, Amanda and Donna Salyers' Fabulous-Furs product samples.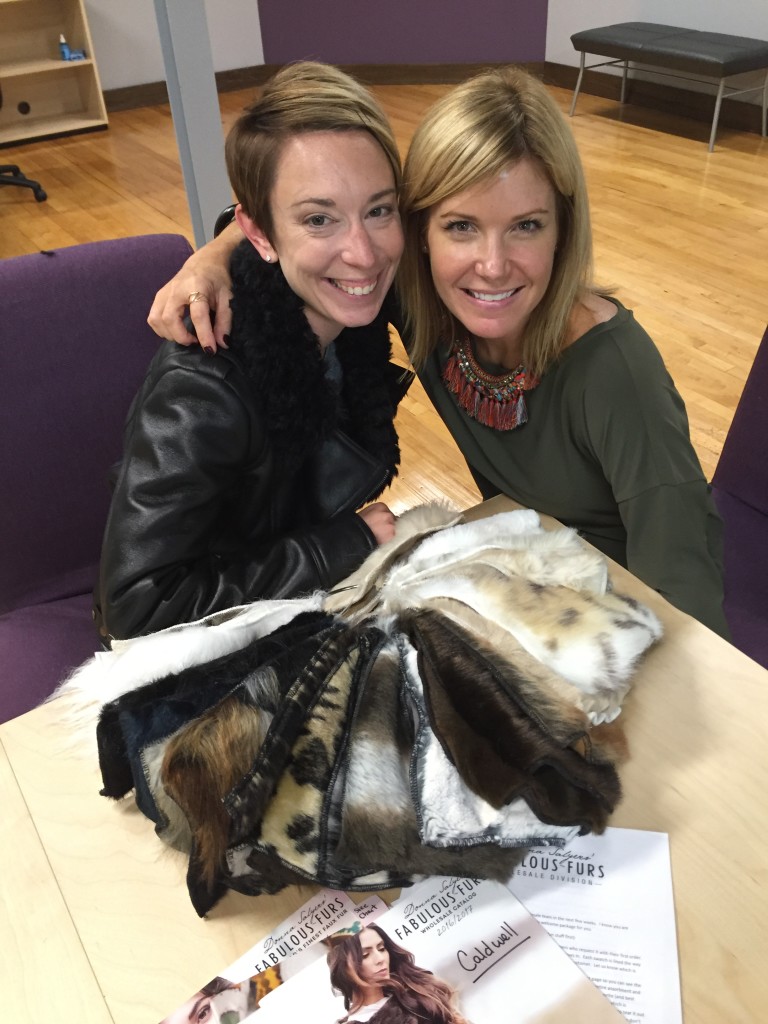 Core Shines a Light is a periodic spotlight on Human Resources best practices in the Greater Cincinnati area. Interested in sharing your workplace's best practices? We'd love to hear from you! Contact Amy Clark at amy.clark@contact-core.com