Category: Teamwork
Note: This is the third post in a 4-part series on Leading a Virtual Team. I've listed links below to the other three posts:

Part 3: Perfect Team Communications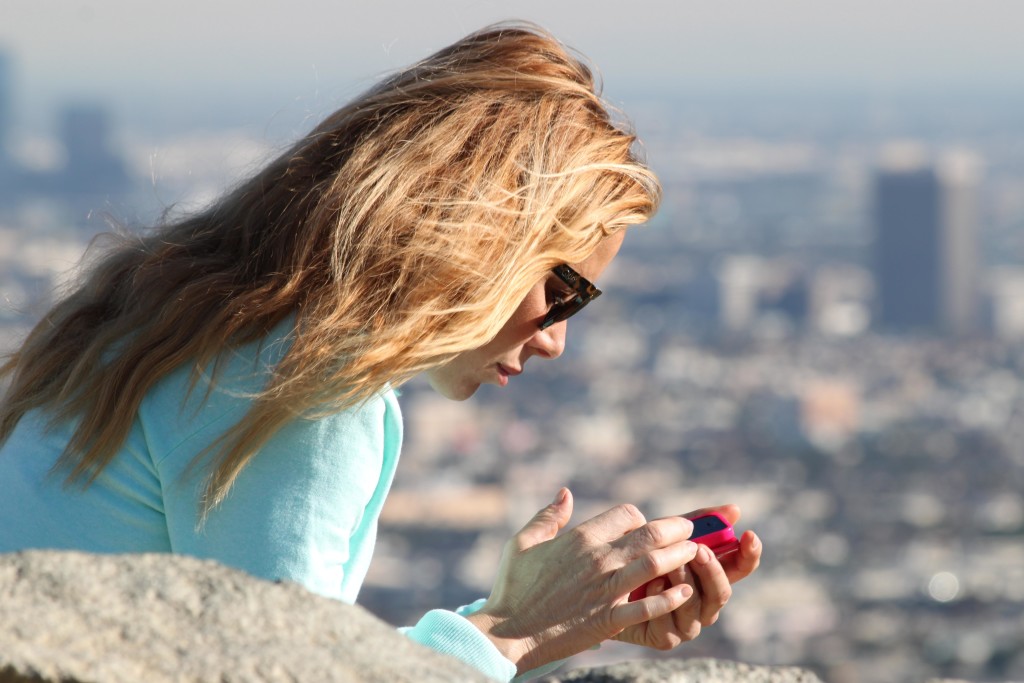 Ahhh…communication (sigh). Why is it that nearly every conversation I have about something gone wrong includes the word "communication" as a key focal point? We've been practicing human communication since our Neanderthal days and studying it as an academic field as early on as Ancient Greece (to my knowledge, possibly prior), but we just can't seem to get it right.
Termed by many as a "soft skill" (argh!), communication is hard – very hard. Add on the growing existence of virtual teams in today's workforce, and you probably feel like just hanging up your hat when it comes to perfecting communications.
BUT (here's where this somber story takes a turn in the protagonist's favor), you CAN enhance communications amongst your virtual team. How, you ask? I've rounded up a few tips in this third installment of Core's Leading a Virtual Team series.
Create a Game Plan
Communicate about your communications. Don't just assume that everyone has the same practices when it comes to text vs. email vs. conference calls vs. IM vs. [insert any number of virtual comms platforms here]. Because there are so many channels out there at your disposal, it's important that you create a game plan and make sure everyone is on the same page.
What channels do we use to communicate what?
For example, you might determine as a group to use:
Group chat for brief back-and-forth throughout the day (preventing a mess in your inbox)
Email for lengthier messages; communication with clients; communicating across time zones that prohibit real-time chat; etc.
Phone when something is more efficient to discuss during a quick 5-10 minute call versus lots of back and forth on chat or email
Google Drive for file sharing and collaboration
Shared calendar for out-of-office schedules
Weekly digital newsletter for sales success stories and industry trends/thought leadership
Private team Facebook page for leisure and social content
Weekly webcam calls for team touch points /updates
What's appropriate and what's not?
Once you've determined what each channel should be used for, you might want to consider crafting general behavioral guidelines. Have your team develop these "rules of thumb" themselves. For example:
Email Do's And Don'ts
| | |
| --- | --- |
| DO | DON'T |
| Acknowledge via a reply within a 24-hr period | Include people who don't need to know or take action |
| Be as brief as possible and use bullets/lists whenever possible | Use ALL CAPS |
| Use the red flag sparingly – only in true cases of urgency | Reply All unless everyone needs to see your response |
| Avoid after-hours and weekend emails to respect personal time and wellness | Use email to address a sensitive topic that deserves a more personal delivery |
Virtual Meeting Do's and Don'ts
| | |
| --- | --- |
| DO | DON'T |
| Have a clear purpose and agenda | Schedule on Monday mornings or Friday afternoons (team members need this time to adequately prepare for their week ahead and tie up any loose ends) |
| Start and end on time if you are the host and arrive a few minutes early as a participant | Send call-in details right before it starts (include them in original appt.) |
| Turn your webcam on (often helps avoid people talking over each other and keeps everyone more engaged in the discussion) | Invite unnecessary participants who are not needed to advance the topic forward |
| Open the virtual meeting space up 10 minutes prior to start time if you are the host | Fail to address the details of who is responsible for what (be specific!) |
| Mute your phone when not speaking to minimize background noise (and unmute before you speak!) | Interrupt/announce yourself if you log in late; the Host will be able to see that you have joined |
| Be aware of all time zones when scheduling your meeting | Turn beeping notifications on for attendees entering and leaving the meeting space |
| Conclude by recapping discussion and summarizing next steps | Have your email notifications on when sharing your screen |
As an aside, check out this funny YouTube clip. I'm sure many of you have already seen it, but just had to share:
With a plan like this in place, your team now knows what communication channels to use for what purpose and how to appropriately use each one. You will really start rocking and rolling now!
Three implementation tips for your virtual team's communications strategy:
Turn it into something visual. A quick reference page for your team to keep visible at their home office would be helpful.
Make sure you onboard every new team member with your communications strategy from Day 1.
Revisit every 6-12 months and tweak as needed. With the number of digital communication tools entering the market each day, you never know what might work better. However, also don't feel a need to change just because the latest trendy product or service has launched. If it's working – stick with it.
Become Tech Savvy & Provide Access to Tools
As the leader of a virtual team, it's imperative that you are very aware of digital workplace tools and that you provide your team members with the tools they need to be successful as a virtual worker. Don't skimp in this area. It will make your team feel inadequately equipped, and thus less valued.
Ask yourself – Does my team have the right digital infrastructure in place to most efficiently and effectively support each other and our clients?
Consider needs such as:
IM/Chat (I've had colleagues recommend HipChat and Slack during this series)
Shared calendaring
Files sharing and collaboration – Check out Google Drive, Evernote, Basecamp and Dropbox just to name a few
Screen sharing & web conferencing – Check out join.me, Google Hangouts, or any number of web conferencing solutions
Social networks – You can use public sites like Twitter, Facebook or Instagram (that have the capability to set up private collaboration), or you can consider internal enterprise solutions such as Jive, Share Point and Yammer
Hardware – Don't forget about critical physical devices such as smart phones, laptops, tablets, hot spots, etc. Make sure your team members are equipped with reliable devices; otherwise it can really hinder productivity.
As always, please share your own thoughts and resources below. There are so many useful tools to help virtual teams these days, and I've only skimmed the surface here with some of what I've shared. I'd love to hear what is working well for your virtual team.
Stay tuned for our last piece on this series, which will be "Acquire & Develop the Right Talent."
Till next time…