Tag: talent development
Well, we've made it to the last post of our 4-part series on "Leading a Virtual Team." Below are links to the first three posts if you'd like to catch up on the discussion:
Acquire & Develop the "Right" Talent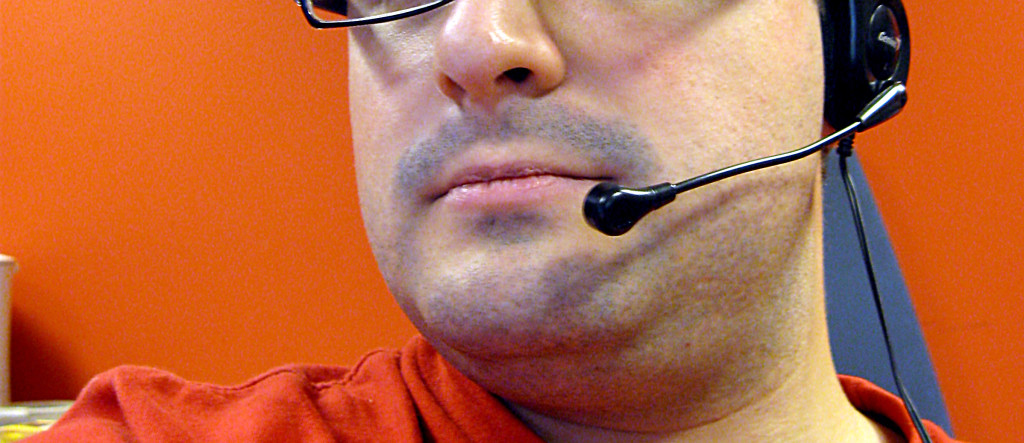 Having worked between 40%-100% from my home for the past three years, I've given a lot of thought to the innate strengths and learned behaviors it takes for the remote worker to succeed. There's a lot out there aimed at uncovering the much needed competencies of virtual leaders, this blog series included; however, not as much emphasis in recent years has been placed on what each and every team member (not just the "boss") who works virtually needs to do well in order to thrive in that role.
As the leader of a virtual team, you want to pay keen attention to the "type" of employee you hire, as well as the development opportunities you offer and encourage. The remote lifestyle is definitely not for everyone. I have a few friends who readily admit they would get "NOTHING!" done if they worked from home; too many distractions – television, hobbies, laundry, etc. I'm thinking you probably wouldn't want them on your virtual team, or if they were on your team, you'd want to offer learning opportunities for them to grow in some of the skill sets I describe below.
There is even talk about a new(ish) term, "Virtual Competence" in today's workplace. In a March 2014 Cambridge University Press post titled, "Is there such a thing as virtual competence?," author Bob Dignen explores the exact topic of this blog post – what underlying competencies do remote workers need to excel in to be successful on a virtual team?
I very much agree with what Bob outlines as 5 key skills that comprise "virtual competence," and you will see similar thoughts in what I've shared below. I've ended up with my own list of 6, which adds discussion around a few other key behaviors as well.
I encourage you, as a virtual leader, to design interview questions, create learning plans, provide feedback, and structure rewards around the competencies below. And as always, please add your own thoughts/additions to this list in the Comments section.
1. Self-discipline
Gallup's StrengthsFinder theme of Achiever comes to mind when I think of this one. Achievers cannot go to bed at night until every item on their to-do list is complete. As described by Gallup, Achievers have "…an internal fire burning inside that pushes you to do more, to achieve more." Watch the video below to learn more about Achievers:
Although intrinsic self-discipline can be hard to "teach," you can certainly focus learning efforts on skills such as time management and SMART goal setting. You can also model the way as the team's leader by demonstrating self-discipline in your own practices, as employees often mirror the behaviors of their leaders.
2. Relationship Building
The first post of this series was dedicated entirely to encouraging you to connect and build relationships amongst your virtual team. You want to acquire and build a team that has stellar relationship-building skills. They can't nurture relationships around the water cooler, so if they have super power strength in this skill set, it will certainly help your cause. Demonstrating mutual respect, networking, valuing diversity, and cooperating with others are all traits you want to acquire and foster. If you have a team member who struggles in this area, it will be far too easy for her or him to "hide" away in the digital world and work in a silo.
3. Emotional Intelligence
When working virtually, we have a tendency to become somewhat robotic and remove the human element from our daily interactions. It's easy to "yell" at someone via email without the repercussion of seeing them the next day; to not detect and seek to understand the variety of emotions expressed during a conference call; to not change course or style based on the feelings you detect, etc.
This can harm your team's internal dynamics, as well as the output received by customers, so you want to be proactive in ensuring your virtual team's EQ is strong.
4. Active Listening
Ever been on one of those conference calls where everyone just talks over each other, or where you're silent and working on something else because you don't have the energy to fight for air time? We get on the phone and feel we need to talk, and that our only chance to prove our worth to the team or client is to insert our 1 or 2 thoughtful contributions during each meeting (because we have no other way to prove ourselves and stand out from our home office).
What if your team members, rather, were less self-focused on demonstrating their intelligence and ideas and more outwardly-focused on achieving a deepened understanding of your clients' needs and colleagues' points of view? In order to get there, they need to be really good listeners, questioners, and also have the confidence to be comfortable with periods of silence on the other end.
5. Tech-savviness
Just as it's important for you as the team lead to be tech-savvy, as discussed in Part 3 of this series, it is likewise imperative for your team members to understand and utilize technology with ease. Are they active on social media, do they understand the frameworks behind large digital platforms well enough to identify what's possible for a front-end user, are they comfortable posting their thoughts and contributions on a team wiki site? These are all things you want to consider when acquiring and developing the talent on your virtual team.
6. Ethics & Integrity
Trust in the workplace is a hot topic right now and has been attributed as a key factor impacting levels of employee engagement. As with the other competencies discussed in this post, trust is harder to build in the digital world than in person. So, it's an area where your team will need to use a little extra elbow grease – with each other and with your clients. The highest levels of honesty at all times should be the expectation, along with consistent reliability, follow through, and transparent communication. Again, this is an area where you have the unique ability and influence to model the way for your team.
Need help building your team's virtual competence or modifying your hiring practices to ensure you're bringing on the "right" talent from Day 1? Core would love to help. Just visit our Contact page.